Visualization of program progress and variable values
When you execute a part-program, you can view its progress and view the status of user variables.
To activate the visualization of programs and variables you must select the "monitor

" button (circled in red in figure 1).
Visualization of the progress of a program
When the "monitor

" button is active, the press you are viewing and the program currently running are highlighted in light green in the project tree structure.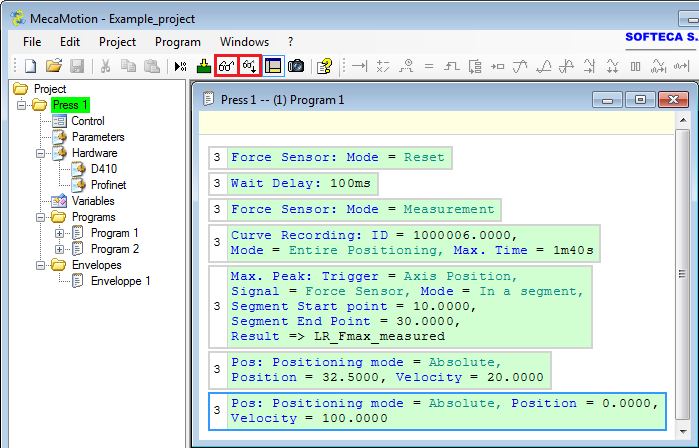 Figure 1: Enable visualization
To ensure that the instruction that is being executed is always displayed in the foreground, you must select the "follow executed instructions
" button in addition to the "monitor

" button. (figure 2)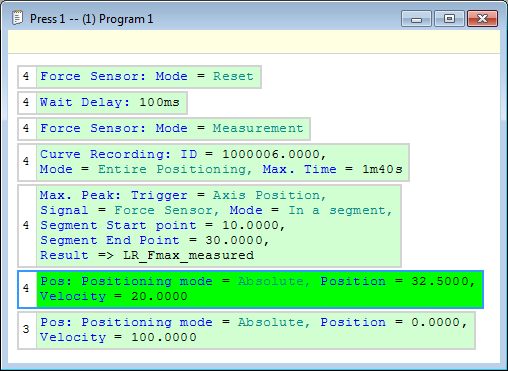 Figure 2: Visualization of the instruction is being executed
Viewing the value of user variables
When the visualization is active, you can see the status of a user variable by clicking in the "Value" field of the variable. (figure 3)
Figure 3: Viewing user variables